When it comes to hearty, delicious, and filling home made dishes, very few are better than chili. It's incredibly warming during the wintertime, as well as being full of flavor. It can, however, be difficult to get the dish absolutely perfect.
That's because there are so many different recipes out there, that it can be difficult to know which to choose from. That's where we come in. We've found the very best recipe for vegan chili that you can make today.
We honestly think that this one is unbeatable in terms of flavor, and will become a staple of your weeknight cooking.
As well as being absolutely delicious, this recipe is also incredibly easy to make. To find out more, simply keep reading, as we take a closer look below.
Where Does Chilli Come From?
Before we move on to discuss our amazing recipe, first, let's take a closer look at the origins of chili. Chilli is one of those staple dishes that almost every family loves to make, but where does it actually come from?
Many people have a misconception that chili actually originates from Mexico. Although the recipe that we have today is loosely based on Mexican origins, it isn't actually Mexican.
That's right, chili was actually first made in San Antonio, Texas. During the early portion of the 19th century, women would sell portions of chili in local markets for a fee. Crowds would gather to purchase this delicious meal, and it quickly became a phenomenon.
The women who made this chili dish, and are credited with its invention were named the chili queens. They would make them in large quantities in order to sell each week at the Plaza.
The Best things About This Recipe
There are a whole host of things that we think you'll absolutely adore about this recipe, but there are a few key ones that are worth mentioning.
Freezer Friendly
If you want to be just like the chili queens mentioned above, and cook your chili in large batches, you can totally do so, as this recipe is freezer safe. This means that you can simply thaw a portion when you don't feel like cooking.
You Can Get Creative
When it comes to making this recipe, you don't need to be rigid in terms of the ingredients. If you want to bulk up the recipe with extra veggies, then feel free to do so.
In addition, you can add some different vegetables to the ones outlined in the recipe. Just be as creative as you like!
Instant Pot
Making chili has never been easier than with this instant pot recipe. If you've been looking for a super simple chili recipe, then you'll be pleased to know that you've finally found it.
In addition, you can also make this one on the stovetop if you need to, so don't worry if you don't have an instant pot.
The Ingredients Needed To Make The Perfect Vegan Chilli
Many of you reading this will be pleased to know that you don't actually require that many ingredients in order to make this recipe.
In fact, you don't even need all of them. As we mentioned before, this recipe is highly customizable, so use as many or as little vegetables as you like.
So, without further ado, let's move on to take a closer look at the ingredients list.
4 Cloves Garlic
When it comes to making the very best vegan chili recipe, we'd recommend using lots and lots of garlic.
You really want the flavors to pop, so although four cloves might seem excessive, we promise it's the perfect amount.
2 Tsp Chilli Powder
One of the key ingredients for making this dish, you'll require a pot of chili powder. This can either be mild, medium, or hot, based on your personal preference.
Although we've provided a quantity that we think is right above, this doesn't mean that you can't add more if you're a big spice lover.
2 Tsp Cumin
Another spice that you'll require for this dish is cumin. It will help to give the chili an earthy and rich quality.
2 Tsp Dried Coriander
Dried coriander will help to freshen up the flavors of your chili.
2 Tsp Cayenne Pepper
Because who doesn't love a little extra added spiciness?
1 Can Chopped Tomatoes
We always recommend spending a little extra cash, and opt for some high quality chopped tomatoes. This will help to make your dish sweeter, as well as provide it with more overall flavor.
1 – 2 Tsp Coconut Sugar
You'll need some coconut sugar for this recipe, as it helps to counterbalance the tangy flavors of the tomatoes.
1 ½ Cups Vegetable Broth
You can buy store bought stock cubes for this section of the ingredient list, but we'd always recommend homemade.
If you have the time and ingredients to prepare some vegetable broth beforehand, this will help to give your chili more flavor. It's also far more nutritious too.
1 Onion
This is one vegetable that you can't skip out on when making your chili. You'll need a fresh white onion in order to give the dish its classic sweet flavor.
1 Can Red Kidney Beans
This is an integral ingredient, as it helps to give the chili the dense texture that you've been craving. As well as this, red kidney beans are a great source of protein and fiber, so can help to keep you going throughout the day.
Your Choice Of Vegetables
When it comes to choosing your veg, it's entirely up to you! We love adding in some thick chunks of red pepper, some juicy carrots, and silky smooth celery.
If you want to, why not add in some extra vegetables such as eggplant or zucchini?
Method
Now that we've taken a closer look at the ingredients you'll require to make this dish, let's move on to discuss the method. This is an incredibly simple vegan chili recipe, so you shouldn't encounter any issues along the way.
Simply follow the instructions below and you'll be on your way to the most delicious vegan chili imaginable!
Step 1
In order to get started with your vegan chili, you'll need to begin by sauteing your key ingredients. This couldn't be easier with your instant pot to help you.
Simply place it on the saute setting, and then go ahead and add in the carrot, celery, onions, garlic, and any other vegetables that you want to add in.
Step 2
After you've adequately sauteed your vegetables, you can go ahead and add in the remainder of your ingredients.
This includes your seasonings, vegetable broth, and kidney beans. Take the instant pot off of the sauteing function, and set it to cook.
Cook it on this manual setting for around 10 minutes, and make sure that the lid is fastened correctly so that none of the sauce splashes out.
You don't need to turn on the venting setting straight away, just let the steam release at its own pace for a while.
Step 3
After you're satisfied that your chili has cooked properly, there is one final step that you can make to create the creamiest, smoothest chili possible.
We'd recommend that you undertake this step, because it's the difference between good and amazing chili.
All you need to do is remove a quarter of the chili mixer from your instant pot. After you've done this, carefully place it in a blender.
Pulse the mixture a couple of times, until it's super smooth and silky. This will help to make your chili batch as creamy as possible.
Following from this, place the contents of the blender back into the rest of the mixture. You can mix it all together with a wooden spoon. This creates the most amazing chili texture you've ever tasted.
Other Cooking Methods
As we mentioned previously, you're not limited to using the instant pot when making this recipe.
Because, after all, not everyone has this piece of equipment in their kitchen. Don't worry, there are a couple of other ways you can make this recipe.
Keep reading to find out more.
Slow Cooker
One of the easiest ways to make this recipe is simply by using a slow cooker. This piece of kitchen equipment essentially does all of the work for you.
Simply saute the primary ingredients in a pan, this includes your garlic and vegetables. You only need to do this for around 4 minutes, or until they have a super tender texture.
After you've done this, place them in your slow cooker, then add in the remaining ingredients.
You can leave it in your slow cooker on the low setting for around 8 minutes. This should be the optimum time to get your chili to taste amazing.
If you want to repeat the final step outlined in the recipe above, you can do so. Simply remove a quarter of the sauce, blend, and then place back in with the rest of the meal.
Stove
For those of you out there who feel like making their chili on the stovetop, you can easily do so with a few alterations. Saute everything the same as you would with the instant pot, then add in the remaining ingredients.
We would recommend using less chicken stock with this recipe, however. Cooking chicken stock in an instant pot or slow cooker will cause it to reduce by a lot more than it would on a stovetop.
How Can I Make This Recipe Taste Amazing?
If you follow the steps outlined above, then you should be on your way to the most amazing chili imaginable. If however, you're looking for some additional tips to make it outstanding, we've got you covered.
To find out some key tips for making amazing vegan chili, keep reading below as we take a closer look.
Pulse Your Mixture
When it comes to making the very best chili, why not try following the step outlined above and pulse ⅓ of your chili mixture.
It is optional, and you absolutely aren't required to do this, but we promise that it makes the chili taste even better because of the super smooth texture.
Saute Properly
Many people make the mistake of sauteing their vegetables for too little time. Make sure that you've got your instant pot on a sauteing setting, or if you're cooking on the stovetop, over a medium heat.
Don't add in the rest of the ingredients until you're sure that the vegetables are cooked, and feel super soft when you touch them with your spoon.
Large Chunks
We recommend that you cut all of your vegetables into sizable chunks.
Because this recipe doesn't have any plant based meat, or alternative meat, the vegetables are the most important part as they're what's going to fill you up. In this case, make sure that you always chop them into thick chunks.
Frequently Asked Questions
Now that we've taken a look at some tips you can follow to make the best possible vegan chili, let's move on to discuss some frequently asked questions some of you had.
These are worth reading through, as they contain everything from ingredients to how to store your chili. To find out more, keep reading below as we take a closer look.
What Is The Best Meat Substitute For Chili?
If you feel like adding in a meat substitute to your vegan chili for a little added texture, you absolutely can.
We recommend that when choosing your plant based alternative, that you go for vegan ground beef. This is the most similar when it comes to imitating real meat chili.
Adding in a plant based meat also helps to give it a more authentic chili texture too. In order to cook your plant based meat, simply add it into your cooker after you've saved your vegetables.
Our favorite beef substitute comes from the Meatless Farm. When it comes to high quality plant based alternatives, the Meatless Farm simply can't be beat. They make their imitation beef mince from pea protein, rice, and beans.
What Is Chili Called Without Meat?
Meatless chili con carne has its own name and place in the food world for those of you who didn't know. It's actually known as chili sin carne, rather than chili con carne. 'Sin carne', if you hadn't already guessed, means without meat.
Is Vegan Chili Good For You?
Vegan chili isn't just good for you, in fact, it's incredibly healthy. Because you don't have any red meat added to the mixture, you're essentially just eating vegetables, broth, tomatoes, and spices.
This makes it a great dish for when you're trying to shed a few extra pounds, as it's incredibly low in fat and calories.
In addition, depending on how many vegetables you put in the mix, it can also help to provide you with a wealth of different vitamins and minerals.
In addition, each portion will contain around 13 grams of protein, making it a great choice for eating before or after a workout.
How Do You Thicken Vegan Chili?
If you want your chili sin carne to be as thick as possible, there is one trick that you can use to make the broth super dense.
All you'll need is a little bit of cornstarch. Mix a tablespoon of the cornstarch mixture with a little bit of water.
After you've done this, you can go ahead and add it to the chili mixture and allow it to simmer until it's fully thickened and combined.
Wait for approximately 10 minutes, as this is how long it will take for the mixture to combine fully with the chili mixture.
Final Thoughts
To sum up, if you want to make the most amazing vegan chili imaginable, all you need to do is follow the steps outlined above.
Making vegan chili couldn't be easier with this recipe, and if you don't have an instant pot, you can make it in your slow cooker or on the stovetop.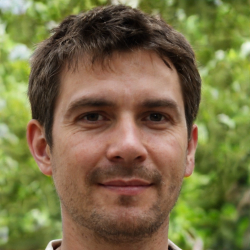 Latest posts by Justin Roberts
(see all)