If you are looking for a delicious treat to have after a workout, or for a filling dessert, then you have to try making this oatmeal cookie which is packed with protein and is delicious.
Even better, the recipe is gluten free, sugar free, and you can even adapt the recipe easily to make it vegan as well.
It does not seem like the type of recipe which would turn out as well as it does, but it is something that once you make you will just want to keep making again and again!
The cookie is chewy and delicious (see also: Chewy And Delicious Ginger Molasses Cookies)and you can also split it into smaller pieces if you want to have it as a snack on the go.
The secret to this recipe being sugar free, and also being packed with protein is that it uses protein powder instead of sugar.
The recipe also does not need a lot of other standard baking ingredients like butter making it an even healthier option.
So, if you want a healthy dessert to satiate your sweet tooth, then this is the recipe you need to try.
So, if you are wondering what you need to make this delicious cookie, we are now going to go over all the ingredients so you know why they are used!
The Ingredients Needed For The Single Serve Oatmeal Protein Cookie
This healthy dessert is super easy to make, and this can be seen in just how few ingredients which are needed to make it, so you will not have to worry about going out and buying any expensive extra ingredients!
Let's go over each ingredient needed:
First you will need rolled oats, the specific brand or type does not matter too much as long as they are oats.
You will need some vanilla flavored protein powder, this will get you a cookie which is as delicious as it is healthy.
You can use whey protein, and if you want the recipe to be sugar free, ensure that you are getting sugar free protein powder as well.
Most protein powders come in a vanilla flavor, so this will not be too hard to find. After making the recipe a couple of times, you could also experiment with flavors, but to start with, stick with vanilla!
To ensure that the vanilla flavor is not too overpowering, you will also want some protein powder which is unflavored (see also "Best Paleo Protein Powder").
This protein powder will essentially be substituting the flour, therefore the carbs which would be in a standard cookie recipe (see also "10 Superb Low Calorie Cookie Recipes Everyone Will Love!"). This helps the cookie be lower in calories and also increases the protein content!
As a binding agent, we recommend using an egg white, these are easy to get, and they will also provide even more healthy protein.
Then you will need some cashew butter, this butter tends to have a higher protein content and a lower fat content which is exactly what you are looking for in this recipe.
The recipe will still be fine if you use a different type of butter, but this will affect the nutritional value of the cookie if you use a different one.
Finally, you will need some baking powder to act as a raising agent in the recipe.
While these are the core components of the recipe which you need for it to work, there are of course the mix ins which are needed to make the cookie more flavorful or delicious:
One of our favorite mix-ins is small pieces of fresh fruit, these really liven up the cookie and add a freshness you would not otherwise get. Our favorite choices are berries like; blueberries, cranberries, or raspberries.
If you have got more of a craving for chocolate, we all know chocolate chips work great in cookies. You can get whatever version of chocolate chips you want, just make sure you know their nutritional value before using them.
Instead of using fresh fruits, using a dried fruit also adds some nutritional value, these are also more practical to keep in, and they are just as tasty. For example, you could use dried cranberries, or raisins.
You can also use your favorite nuts to add some texture as well as flavor. Some nuts can also be very nutritious, so experiment with which you like the most in this recipe!
Tips For Making A Single Serving Oatmeal Protein Cookie
This dessert is not actually too difficult to make, and when it comes to protein filled desserts, this is probably one of the more simple recipes to pull off.
However, if you are looking for the best results possible, we do have some tips to ensure that these are the results which you get!
For the best results, we recommend you use rolled oats, as opposed to instant oats or quick oats, if you use these, the mix is more likely to get soggy as they tend to be too fine and not thick enough.
When you are using your cashew butter, we recommend using it when it is runny, this will make it mix in better with your oat mixture, however, not completely liquid, otherwise the batter might become too runny.
You will want to ensure that you have completely mixed all your ingredients together, this will ensure that your cookie dough is nice and thick and that you get the best results.
Finally, you do not want to let the cookie dough sit out for too long, if you do this, the dough will cook into a cookie which is too thick and dense, which will make it tough to eat and more unpleasant.
Storing Your Oatmeal Protein Cookie
While the cookie which this recipe makes will taste the best fresh, you can store it if you want and it will still be a yummy treat.
For the best results, we recommend keeping the cookie in an airtight container and you can leave it out on the side for about 2 days, or in the fridge for about 5 days.
You can also freeze it if you want it for a longer time, but we recommend only freezing for up to 2 months, and make sure you have thawed it properly before you try and eat it!
Alternatives For The Single Serve Oatmeal Protein Cookie
There are some changes you can make if you want to make this recipe a bit more accessible, or if you can not access any ingredients.
For example, if you do not have access to an unflavored protein powder to use instead of flour, you can use almond flour, or an oat flour.
Or, if you do not have any egg whites, you could use aquafaba as it is one of the best plant based substitutes.
To ensure that you make a vegan version of this recipe, you will want to double-check that your protein powder is plant based, and you will need to switch the egg whites for aquafaba, and make sure you are using a plant based butter as well.
The Recipe For The Single Serve Oatmeal Protein Cookie
Ingredients
Half a cup or 30 grams of rolled oats
2 tablespoons of vanilla protein powder, or 11 grams
1 and a half tablespoons of unflavored protein powder, or 8 grams
A quarter teaspoon of baking powder
2 teaspoons or 10 grams of cashew butter
1 or 33 grams of egg whites
Any mix ins which you want, but do not use too many to ruin the consistency of the dough
Method
Preheat your oven to 350 Fahrenheit and line a baking sheet
Combine all of your dry ingredients
Add the cashew butter and egg white to this then mix
Once you have a dough like consistency, mix in your mix ins
Spread the dough into a cookie shape, about 5 inches wide
Bake for 9 minutes until dry, and then let it cool and enjoy!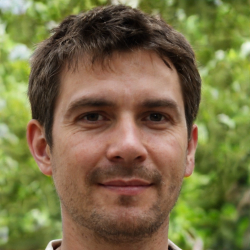 Latest posts by Justin Roberts
(see all)